Best Seat Available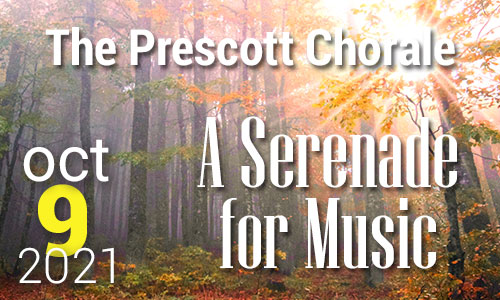 A Serenade for Music - Prescott Chorale
St. Luke's Episcopal Church
– Oct 9, 2021 - 2:30 PM
A Serenade to Music by Ralph-Vaughn Williams
Requiem for the Living by Dan Forrest

We have been through the "Storm" and can now come to celebrate with music that will inspire you. Fresh and new with texts by Waltman and Shakespeare. Inspiring music to bring you hope and joy!

Pre-concert talk by Director Dennis Houser 30 minutes prior to the concert.
St. Luke's Episcopal Church

2000 Shepherds Lane
Prescott,

US-AZ

86301
US