THANK YOU to everyone who contributes to Yavapai College Performing Arts Center's mission to bring affordable, quality live entertainment to Yavapai County!
Ticket revenue covers only 60% of our expenses. In an effort to maintain reasonably priced tickets, we rely on your support to help bridge the gap. Your tax-deductible donation to the Performing Arts Center will make a difference to bring many more seasons of music, drama, laughter and joy to Yavapai County and beyond.
---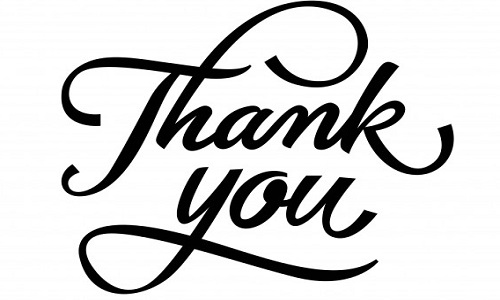 Friend ($1-$49) - Thank you for your generosity. We appreciate gifts at all levels!  
All contributions of $50.00 or more are eligible for donor benefits as part of our Ovation Society (see below). Please contact our Development Department for more information.
---
JOIN OUR 2020-2021 OVATION SOCIETY - Up to two people per annual membership. Choose your level:
Stagehand ($50-$99)... Name recognition in our playbill and on our website

Understudy ($100-$249)... Stagehand level benefits plus entry into periodic drawings for free tickets to upcoming performances

Playwright ($250-$499)... Understudy level benefits plus early single ticket buying opportunity three days prior to public release

Artist ($500-$999)... Playwright level benefits plus free ticket exchanges
Director / President's Club ($1,000-$2,999)... Artist level benefits plus reserved parking, invitation to President's Club receptions prior to select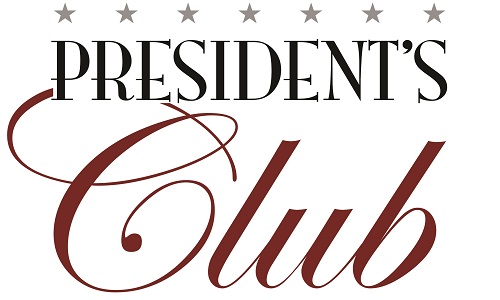 performances, invitation to exclusive "meet and greets" with the artists, and two complimentary preshow dinner tickets per season
Producer / President's Club ($3,000-$4,999)... Director level benefits plus special recognition on an engraved plaque on the seat of your choice
Impresario / President's Club ($5,000-$9,999)... Producer level benefits plus sponsor the artist of your choice and receive four complimentary tickets as well as acknowledgment in the playbill and from the stage
Platinum / President's Club ($10,000 and up)... Impresario level benefits plus personalized parking
Your membership donation will be directed to the YCPAC General Fund. If you wish to dedicate a portion of your donation to our Curtain Up! Education Series, please
email us.
---
2020-2021 President's Club Members
Platinum ($10,000+)
Pat Nicolai Arntzen (life), Dennis & Ellie Donegan (life), Eloise Baldwin Esser (life), Wayne & Darlene Fox (life), Martin & Luida Gottlieb (life), Pamela Haber (life), Judith Hardes (life), Don & Susie Hecht (life), Ray & Laura Kass (life), Jim & Linda Lee, Bill & Carol Miller (life), Greg & Marylu Miller (life), John & Joy Pemberton (life), Charles Post & Dr. Grace R. Lemmon (life), Perry & Sandy Massie, Beryl Rae (life), Jean Risdon (life), Roadrunner Development Group LLC (life), Warren Savage Development, Inc. (life), Scott & Jan Spaulding (life), Cynthia Vann (life),
Linda Weatbrook (life), Bob & Ruth Weiss (life)
Impresario ($5,000-$9,999)
Tim & Sara Campbell, Eileen Johnston & Linda Riegel, Joycelyn Schmid
 
Director ($1,000-$4,999)
Glenn & Rae Cooper, Gail Davis & Dennis DeAtley, Ralph & Christy Dinsman, Edie Ingersoll, Janet Koby, Stephen & Diane McIntyre, Jim & Susie Opdahl, Margaret Perkins, Nancy Smith, Dr. William & Dorothy Williamson
2020-2021 Society Members
Artist ($500-$999)
Paul & Cathleen Bardon, Carl & Denise DeKemper, Phil & Kitt Huffaker, Linda S. Miller, Jim & Pamela Mitchum, Larry & Geneta Plaster, Rod & Nancy Scott

Playwright ($250-$499)
Richard & Pamela Arnold, Rachel Ayars, Bill & Kathi Blake, Kathy Braithwaite, Mark & Karen Caldemeyer, Bill & Helen Cambell, Margaret Carey, Tom & Diane Catlin, Janet Corrigan, Kristi Edwards, Caroline Esmond, Jenniger Flaa, Donald Foster, Michael Haboush, Terry & Holly Harman, M. Faye Humphrey, Tim Joseph & Julie Cargill, Prescott Fine Homes and Land, Carol Shaw, Leslie Smith, Cheryl Stanislawski, Leah Tidey, Jennifer Tidroski, Kent & Karen Vorhies, Dean & Wanda Waldenberger, Louis & Bonnie Waterer, Lee Worthen

Understudy ($100-$249)
Erin Aafedt, Joseph & Katherine Augustine, Jerry Backstrom, Edward Bell, Robert Blom, Richard & Karen Blomgren, Orrin & Daurel Carhart, Randall Clark, Henry & Linda Dahlberg, Sherry Drake, Kimberly Felt, Paula Fitz-Gerald, Terry Gale, Linda Guy, Marie Hardman, James Hazlewod, Bill & Maureen Herder, Marla Hoffmann, Gini Howells, Chris & Leslie Hoy, Deborah Hurley, John Jacobsen, Timothy Jordheim, Daina Kalnins, Susan Kastberg, Toni Kaus, Robert & Katharine Kennedy, Edward Kofron, John & Nancy Lambert, Donald Langford, Matthew Lukaszewski, Robert & Linda McCall, Bob & Mirta McKay, Lisa Merrifield, Ray Milewsky, Thomas Monchino & Reba Roof, James & Nina Muehleisen, Ilene Nelson, Frank & Tina Newman, Dr. & Mrs. Andrew Newton, James & Marianne Paley, Robin Petros, John Post, Susan Ramsey, Tom & Karen Rauls, Alan & April Richstein, Nancy Rooney, Michael Ryan, Darlis Sailors, Dalana Schwitzer, George & Kaye Shriver, C'Ann Simpson, Kristina Smith, Marsha Stone, Marjorie Strasser, John & Lin Tharp, Linda Vanderbloom, Jim & Jean Ward, James Wismer and Verna Bliss-Wismer

Stagehand ($50-$99)
Patricia Ancowitz, Robert W. Bell, Amy Beltz, David & Karen Bydalek, Marilyn Cabral, Patty Casale, Judith Devereaux, Edie Dinneen, Peggy Donovan, Jean Ehlers, Morris & Jean Elhard, Joan England, James Gagnon, Nancy Gardner, Sahron Gayda, John Gemma, Pam Hoover, W. Calvin Horton, Mary Hunter, Hope Hyland, Steve Hyman, Terry Kempf, Larry & Candice Kolves, Richard Lassiter, Judy Levoir, Lynda Matakovich, Barbara Miller, Bona Mooklar, Richard Nyborg, Barry Patterson, Stephen Pope, David & Linda Roberts, Linda Schmitt, Shirley Schoberg-Hebda, Sara Smith, Becca Stein, James & Janet Steven, Judi Switanek, Edith Taylor-Richards, Charles O. Thompson, Constance Turner, June H. Vandendries, Dolly Wisener, Ed Wisneski.
A VERY SPECIAL THANK YOU TO OUR SEASON PRESENTING SPONSOR, FINDLAY TOYOTA PRESCOTT

 
OUR ADVERTISING PARTNERS: