OUR STAFF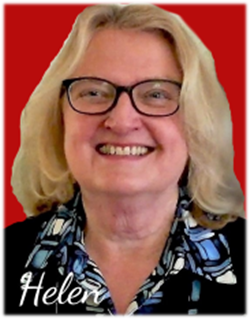 Helen Stephenson  (Managing Director of Operations) additionally writes, produces, and directs video content from the theater. An Arizona native, she received her bachelor's degree from California State Long Beach with a degree in Radio/TV/Film and her Master's Degree in American Media and Popular Culture from ASU. Helen is the Founder and Executive Director of the Prescott Film Festival, started in 2009, and the Director of the Film and Media Arts Program at YC. She has been in the film and video business for over 30 years. In 2018 she won an Emmy for producing and directing "Campus Safety During an Alien Invasion" in the Educational/Instructional category, Rocky Mountain Chapter of the National Academy of Television Arts and Sciences. She lives amongst the tall pines in Prescott with her husband Don and youngest daughter Danielle. In her spare time she enjoys watching movies, walking in the forest, collecting old brooches and Mary Poppins memorabilia.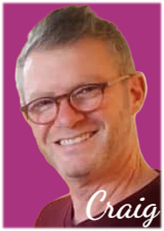 Dr. Craig John Ralston  (Director of Programming and Development) also serves as Associate Dean of Performing Arts at Yavapai College. His passion for the arts and education is evidenced in his thirty-four year career of administrating, teaching, performing, directing and conducting. His goal is to elevate YC performing arts to be the centerpiece for the arts in northern Arizona. Prior to coming to Arizona he was Chair of Fine Arts at Clearwater College in Clearwater, FL for 16 years. Dr. Ralston is a judge for the International Piano Guild and has held clinics and masterclasses across the country and overseas. He is a published composer and conducts major choral works and directs musicals. His educational background includes Piano and Theory diplomas from the London Royal Schools of Music and a BS, MM and DMA in music from various institutions.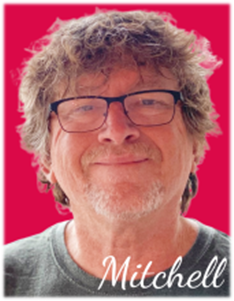 Mitchell Pietz
Technical Director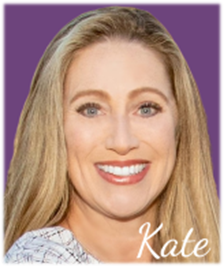 Kate Howell (Coordinator of Development & Marketing) has been actively involved in the performing arts as a professional actor, singer, musician, accompanist, and vocal coach since 1990, and as a member of Actors' Equity Association since 1994. She has also served in administrative and sales positions over the years in industries including advertising, finance & investments, and real estate, as well as for several non-profits. She holds a bachelor's degree in Communications & Theatre (summa cum laude), with postgraduate studies in Intellectual Property at NYU. Kate has performed leads in national and international touring companies as well as in regional theatre, on stages that include all 50 states -- highlights include performances at Radio City Music Hall and the 10,000-seat Auditorio Nacional in Mexico City .   She has called Chicago, New York, and Phoenix home before relocating to beautiful Prescott in 2005.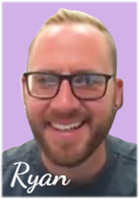 Ryan Gastonguay (Patron Services Specialist)  was born and raised in the Prescott area and began piano lessons at the age of four. He later picked up the French horn in middle school when he noticed there was a need in the concert band. Ryan studied with Dr. John Ericson at ASU on a music scholarship and graduated summa cum laude with a bachelor's degree in Music Performance in 2007. He has performed with the Prescott Pops Symphony since high school and has also with the Phoenix Symphony Orchestra, Arizona Opera Orchestra, Mesa Symphony, Verde Valley Sinfonietta, Arizona Winds, and Prescott Chamber Orchestra among others. He continues to be an active church musician in the Phoenix and Prescott areas. In his free time Ryan loves to travel, with one highlight being a rail trip in the Canadian Rockies that included Jasper and Banff National Parks. He credits both faith and family for cultivating his musical talents.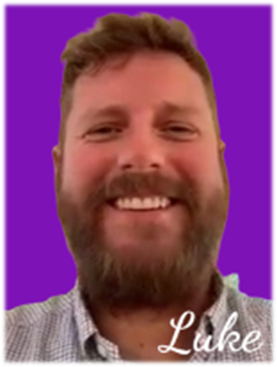 Luke Thesing (Stage Supervisor) -  Hired in February of 2015, Luke has worked on hundreds of productions ranging from the Beach Boys, Jackson Browne, and Don Felder of The Eagles, to school productions such as Mary Poppins, Into the Woods, and The Phantom of the Opera. He attended the College of Charleston where he received his BA in Theater in 2003. In 2002, Mr. Thesing had the opportunity to appear in Anthony Minghella's Academy Award-winning film Cold Mountain, an epic war/romance movie set against the backdrop of the American Civil War. Luke settled in Prescott in the fall of 2007 and likes to explore all the beautiful outdoor areas, play sports, and cook his favorite foods.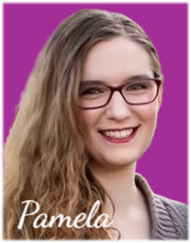 Pamela Fawns (Lighting Technician)  received her B.F.A. in Musical Theatre and light designing training from Nebraska Wesleyan University. Prescott, Arizona became home to Ms. Fawns as she started her next career move at Yavapai College. The  Phantom of the Opera, The Texas Tenors, Christmas Carol, Hot Sardines, and Heathers the Musical are a just a few of the shows Ms. Fawns has enjoyed putting her creative skills to use on. In addition to light designing, Ms. Fawns has a passion for acting. She has stared in several roles such as Miss Forsythe in Death of a Salesman, and Lewis Morris in 1776. Ms. Fawns looks forward to continuing lighting designs at YCPAC.