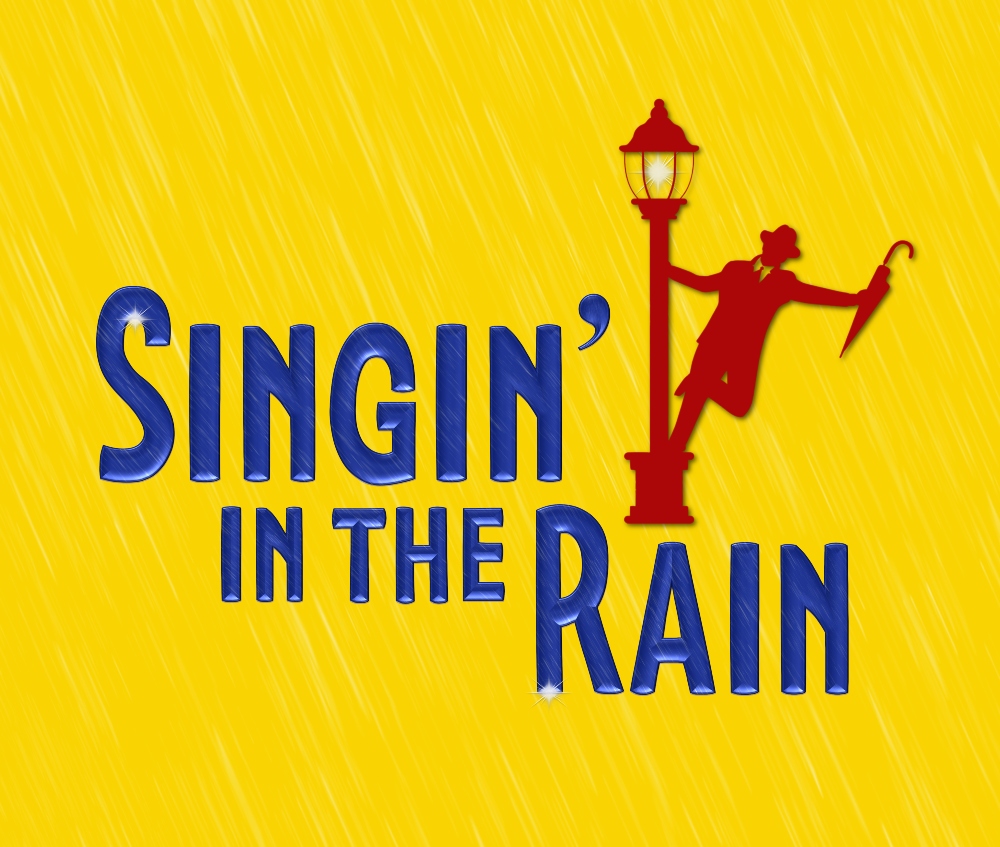 SINGIN' IN THE RAIN
Screenplay by Betty Comden and Adolph Green; Songs by Nacio Herb Brown and Arthur Freed
Based on the classic Metro-Goldwyn-Mayer film, by special arrangement with Warner Bros. Theatre Ventures, Inc. Music published by EMI; all rights administered by Sony/ATV Music Publishing, LLC.
Nov 2-5 & 9-12 (8 performances)
Tickets: $55 | $45 | $35 | Youth $10

Need ADA seating? Please call the Ticket Office at (928) 776-2000 for assistance.
 
Say "Good Morning" to the captivating showbiz tale that gave us "Make 'em Laugh," the title song, and so much more. Yavapai College's Performing Arts Department sings and dances up a storm as starry-eyed actors discover their voices – and romance – at the dawn of talking pictures. 
SPLASH ZONE: Those seated in the first 3 rows have the potential of getting splashed! Covers will be provided.
Thurs, Nov 2 | 7pm



Fri, Nov 3 | 7pm

Sat, Nov 4 | 3pm

Sun, Nov 5 | 3pm
This performance is generously sponsored by Joycelyn Schmid.

Thurs, Nov 9 | 7pm

Fri, Nov 10 | 7pm

Sat, Nov 11 | 7pm

Sun, Nov 12 | 3pm

CAST:
Don Lockwood - AJ Jackson (Nov 2, 5, 10 & 11), Andre Sylvester (Nov 3, 4, 9 & 12)
Kathy Selden - Hope Olsen (Nov 2, 5, 10 & 11), Olivia Keating (Nov 3, 4, 9 & 12)
Cosmo Brown - James Howell (Nov 2, 5, 10 & 11), Clinton Slay (Nov 3, 4, 9 & 12)
Lina Lamont - Alyssa Ebel
R.F. Simpson - Brian Eckles
Roscoe Dexter - Daniel Shepherd
Zelda Zanders - Ruby Tomasovitch
Dora Bailey - Marnie Uhl
Rod - Duncan Calhoun
Sid Phillips - Radford Crews
Diction Coach - Monte Reichert
Production Singer - Andre Sylvester (Nov 2, 5, 10 & 11), AJ Jackson (Nov 3, 4, 9 & 12)
Sound Engineer - Clinton Slay (Nov 2, 5, 10 & 11), James Howell (Nov 3, 4, 9 & 12)
Olga Mara - Rosemarie Crews
Mary Margaret - Ella Brinkerhoff
Assistant Directors - Jackson Wells, Mateo Pena, Micah Steverson
Wardrobe Mistress - Crystal Ogden
Hairdresser - Lee Howard
Sam the Butler - Micah Steverson
Policeman - Mateo Pena
Young Don - Jayden Jenkins (Nov 2, 5, 10 & 11), Aidan Moloney (Nov 3, 4, 9 & 12)
Young Cosmo - August Freedman
Usherette - Sedona Meade
Fan - Avery Zizz
Moviegoer - Ariel Cunningham 
(Original Movie Choreography by Gene Kelly and Stanley Donen.) Produced by arrangement with Maurice Rosenfield, Lois R. Rosenfield and Cindy Pritzker, Inc. SINGIN' IN THE RAIN is presented through special arrangement with Music Theatre International (MTI). All authorized performance materials are also supplied by MTI. www.mtishows.com